Step 3: The revenue validation
Lots of key features were still missing so I decided to do some kind of "early adopter promo" and market the product in some context so that everyone understood that this was a young product in its early stages.
First decision mistakes
I created a Kickstarter campaign to try something different other than the traditional platforms for software. A few users backed the project but finally decided to shut down the campaign. Prices were too high and there weren't enough potential customers.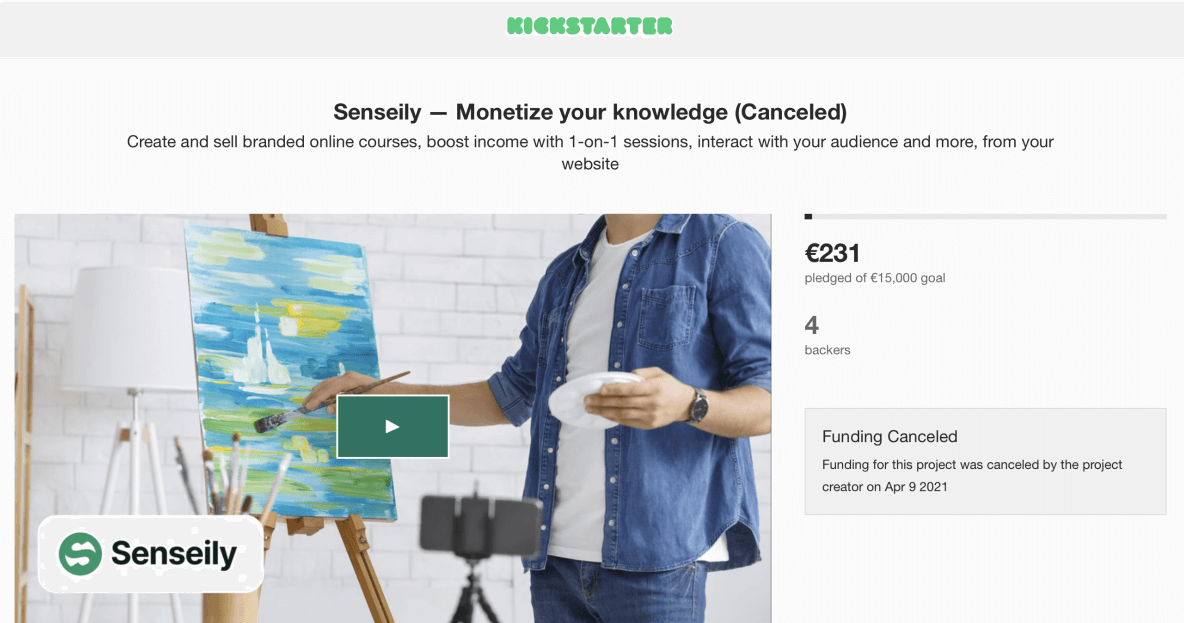 The first LTD (lifetime deal) intent
While looking for platforms I got contacted by the AppSumo team to jump on a call and discuss a potential Select campaign.

Being an AppSumo's Select partner means that your product will be shared with hundreds of thousands of potential customers. The average Select deal brings thousands of users within the first month and I was told that other e-learning platforms have done more than $400k in sales.
Everything sounded exciting, but in the end, I decided to reject the offer because they recommended having at least 3 people for answering support tickets and finish some features.
Too much pressure, too early for Senseily. That could have been a disaster if thousands of "Summolings" started discovering bugs and writing bad reviews.
Finding the perfect launch platform
Searching for alternatives to launch Senseily, I found Dealify. They worked like an AppSumo Select campaign but at a lower scale.
I just wanted to validate the product and get initial feedback, I wasn't interested in thousands of LTD users.
Sold licenses for about $30k within 6 weeks of the campaign while the product was still missing lots of key features. Also, I got nice and professional users who gave me great feedback.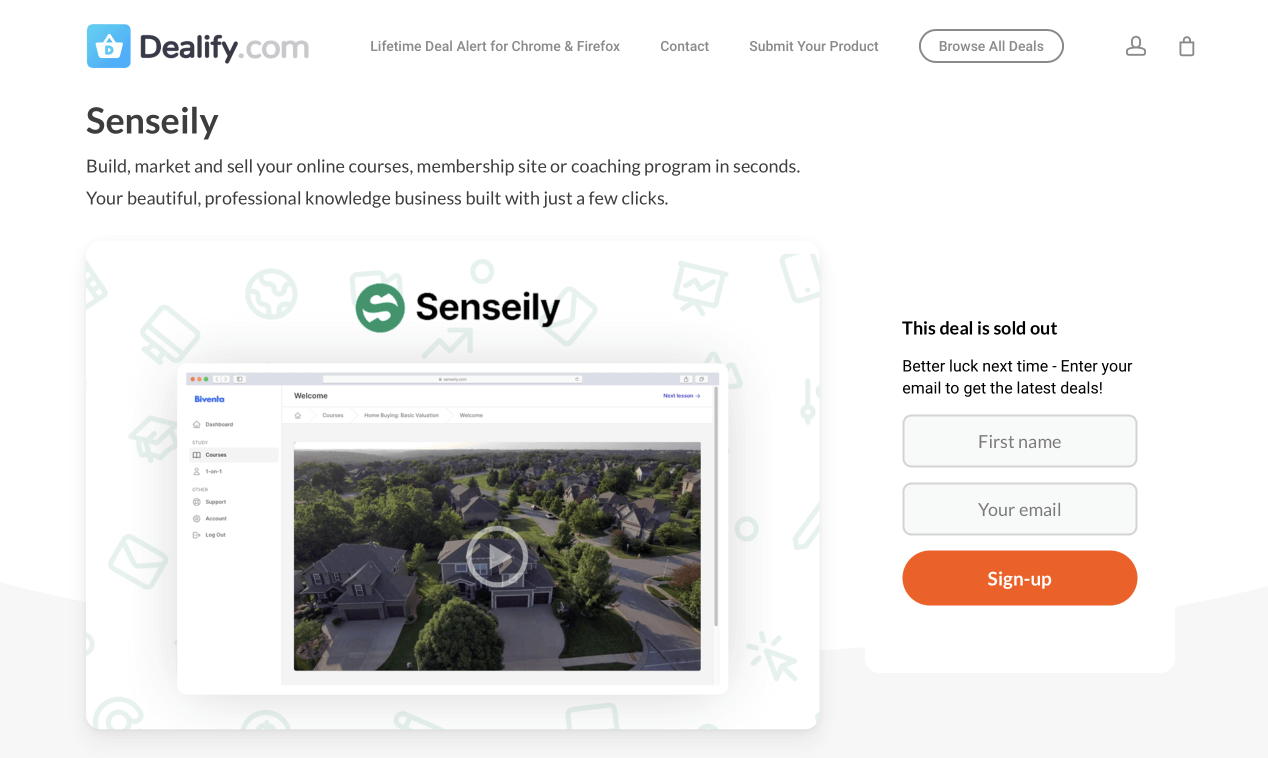 I recommend the Dealify platform for early validation. Although I have to say that I think the guy who was running the business sold it and I can't guarantee they work the same way now.
Back to AppSumo
Just after the first round of feedback, AppSumo released the Marketplace.
Listing your product in the Marketplace doesn't come with promotional newsletters but you can earn 70-95% of the sales of your product (depending if the purchase is made by a new user). Although if you get good reviews you can get featured in some newsletters and their Facebook group.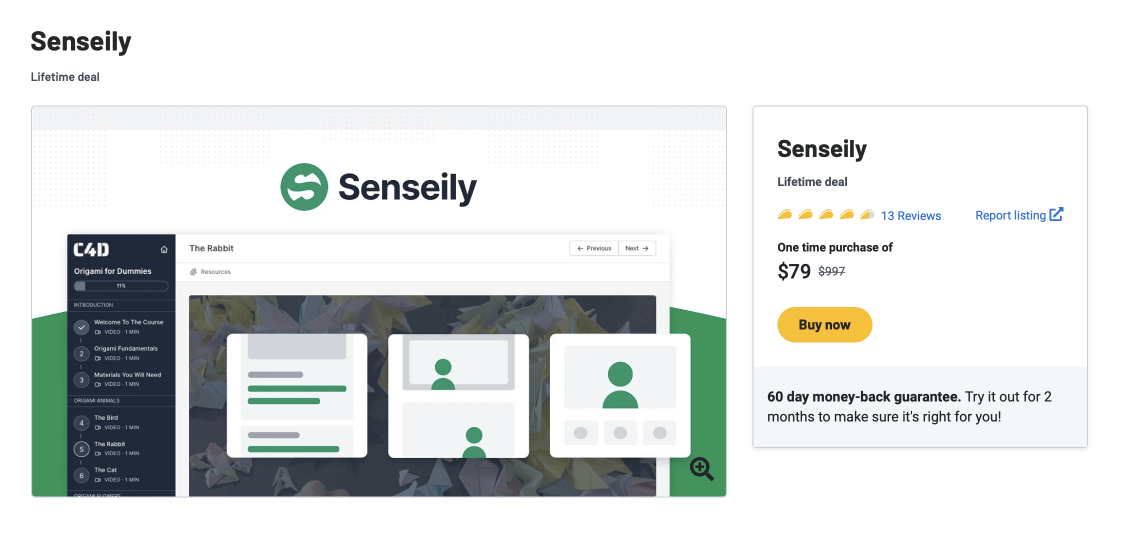 At the moment of writing this, Senseily is still listed on AppSumo. Feel free to check it out (and get a copy if you like it by clicking the button below 😜).

Is the product idea validated?
Also sold some lifetime deals directly from the Stripe portal to people who found us organically on Google and/or contacted me directly.
In the first year, summing up the results from all the campaigns, Senseily generated nearly $75,000 in gross revenue.
I like what I've seen until now but I still don't feel like the product is validated. What if I have only sold because I'm the only LMS offering lifetime deals? Will I be able to sell monthly and yearly subscriptions as well?
Time to go for MRR
Revenue is a good signal, but as a SaaS product we have to go for the final boss, the Monthly Recurring Revenue.